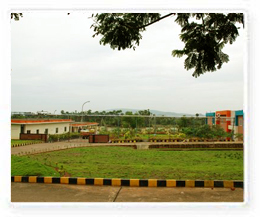 Cornileus Pharmaceuticals owns a state-of-the-art infrastructural set-up. With a registered office in Hyderabad, India, the manufacturing site is located in the Special Economic Zone (VSEZ) of Visakhapatnam, India. This production facility is amongst the largest manufacturers of omeprazole pellets in India. The production plant is constructed as per the cGMP guidelines. Further, it also meets all the regulatory requirements of US FDA,WHO GMP, EDQM etc.
The production unit is equipped with all types of manufacturing equipments viz.:
Fluid bed coaters
Pulvarisers
Coating pans
Sifters
Tray dryers
Homogenizer
Double cone blender

has established a countrywide sales and marketing network in India and abroad through professionally trained and highly motivated professionals. Furthermore, the manufacturing unit is well connected with efficient logistic network by air as well as sea to supply products to all places.